Keep your pup active.Especially if he is alone all day, a dog needs exercise just like people do. Take your dog on a walk around the block or play a fun, interactive game with him.

Hide and seek will stimulate your pet's mind and body.
If you have a high-energy breed, your dog could benefit from an agility class, which may be offered through your local shelter.
A puppy is especially precocious, so active games like tug-of-war and fetch will burn some energy and help to socialize him.
For an older dog with stiff joints, water activities are a safe, low impact source of exercise.
If you have a small dog, consider finding a dog park that has specified areas where your pet can socialize with pup's his own size and temperament so you don't have to be skeptical of his safety.
2. Feed your dog a nourishing, balanced diet. An animal is happiest when he can exercise, and to do so, he must eat healthful food. What you feed your pooch depends on his age, energy level and potential allergies. Organic, grain free kibble is always best if you are going to go the commercial route. However, some veterinarians also swear by feeding dogs "people food". Dog-approved people foods include:
Raw, unsalted peanut butter
Baby carrots
Pumpkin
Green beans
Sliced apples
Oatmeal
Schedule regular veterinary appointments for your pet.The vet will provide an overall health screening, as well as any vaccinations your dog might need. It's best for puppies and older dogs to visit every six months, while once a year is adequate for adult dogs under the age of ten.
This visit can also help you determine methods for keeping your dog's ears and teeth clean, along with any other hygiene concerns.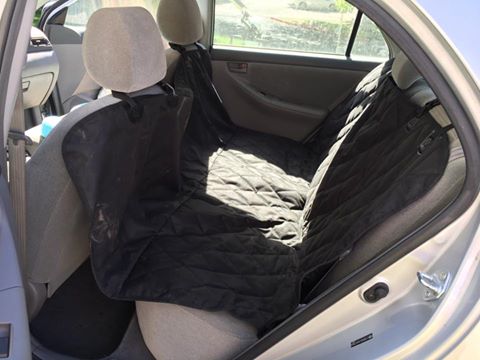 Ensure your dog's safety at all times.This includes making sure he has an ID tag on him, a fenced yard that will keep him safe from potential predators, and plenty of shade and water if he's outside during warm weather.
Make sure your dog is securely fastened or confined during car trips and never let his head hang out of the window where he could be hit by airborne objects or thrown from the vehicle.
Unless your dog is extremely well trained, leashing him when outside the yard is important, especially if you're in a high traffic area.
Kids should always be supervised around a dog; young children should also never be allowed to hold a small dog as they can accidentally drop or injure him.
A slow rub down that reaches the muscle, fat and bones can work wonders to calm a nervous dog.
Daily massages can prolong the length and quality of your canine's life.
Rubbing your dog's joints can prepare him for physical activity and help him to unwind directly after.
Great Danes and Mastiffs are especially prone to arthritis, so aside from a daily massage, nutritional supplements can be considered to keep these breeds healthy and pain free.