The biggest thing you can do to prevent your pet from being injured in a home fire is to have working fire alarms and extinguishers. Alarms with current batteries (checked regularly) should be placed on each floor or area of the home. If you're out of the house a lot of the time, you might consider installing fire alarms that are connected to a monitoring unit able to alert the fire department directly.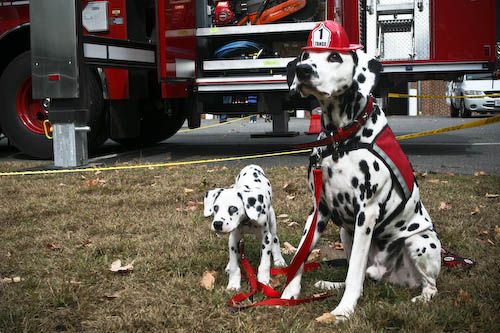 You should also be aware of these common pet-related fire hazards:
Never leave unattended candles or open flames lit around pets. Your dog or cat could accidentally knock them over and start a fire. The

 

ASPCA

 

reports that more than 1,000 fires are started accidentally by pets each year.
Chewed electrical cords are another common cause of home fires. If you've got young pets who haven't learned this is unacceptable behavior yet, be sure you've puppy- or kitten-proofed your home by hiding loose cords away.
Stovetop burner fires can be caused by a pet (usually a cat) playing in the kitchen area. Consider using stove knob covers, available in the baby-proofing section of a store, to prevent accidental burner fires.