How many cats do you know that love to ride in a car? The fact is, cats aren't dogs, and most cats are unlikely to ever enjoy a car ride the way some of their canine counterparts do. The goal of my blog isn't to convert your cat into an easy rider, but since cats have to ride in cars sometimes, my goal is to describe a few simple actions you can take to make the car ride less stressful for you and your cat.
So what can you do to make the car ride more enjoyable for everyone involved? Here are a few tips:
Prepare your cat for the car ride
Your cat should be secured in the car
Keep all traveling cats in a carrier. This is for your own safety as well as your cat's safety. It is not safe to have your cat roaming freely in your vehicle while you are driving. Your cat could become frightened and dart under the brake pedal or accelerator, possibly causing an accident. In addition, having a cat jumping around the vehicle is a dangerous distraction. To be safe, always keep your cat in a secure carrier.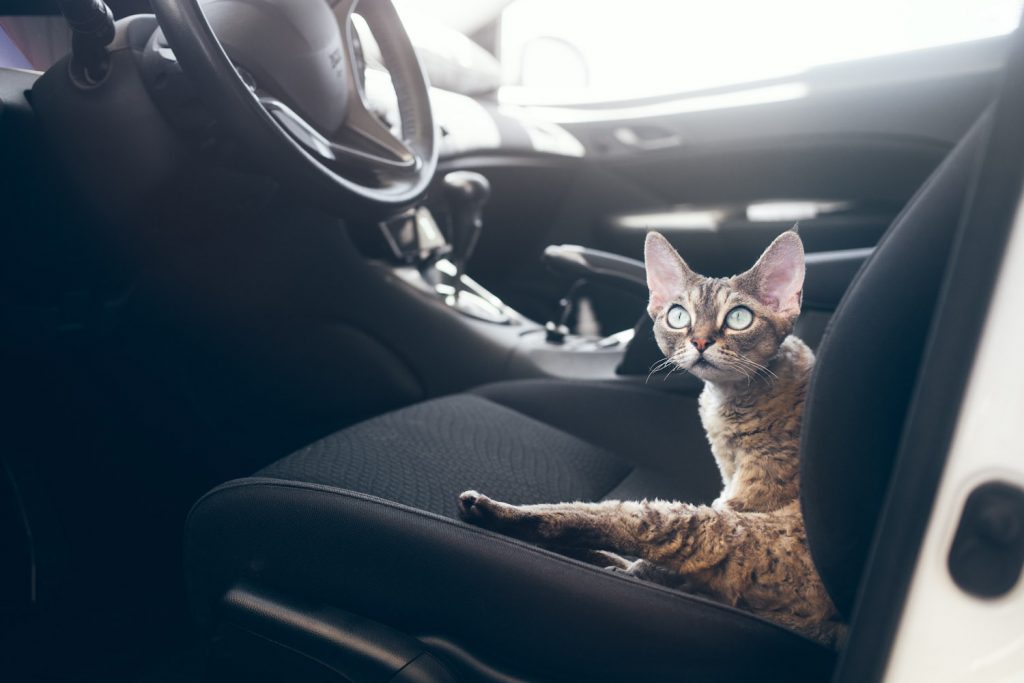 Get your cat acclimated to the carrier before the trip
Take short car rides with your cat first
Know when to get help for your cat