Dogs and humans need relief on hot summer days. Most dogs love water, but not everyone has easy access to an ocean, lake or pond.
Solutions:
1. 
Give your dog access to plenty of fresh, cool water.
Make sure the bowl is clean and hasn't been sitting out in the sun all day–bacteria can grow in their bowl if you don't wash it and provide fresh water. Don't try to force or pour water into your dog's mouth, even if he refuses to drink, as he will likely just suck it into his lungs and choke.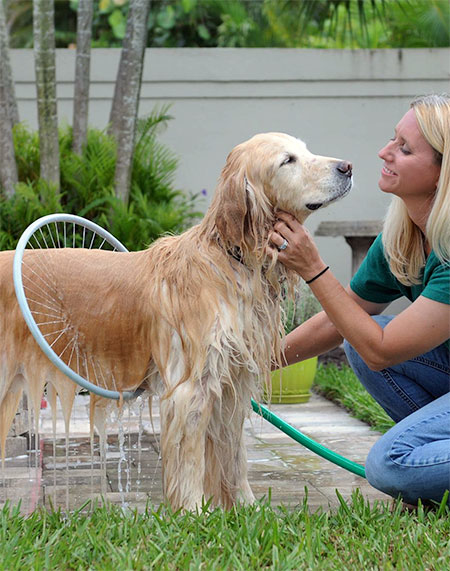 2. 
Remove your dog from the heat.
Get him indoors as soon as possible. If you are outdoors and can pick your dog up, carry him back to your car or house. If there is a pond or stream nearby, allow him to stand in the water and cool down a little before heading back. At the very least, try to get your dog into a shady spot.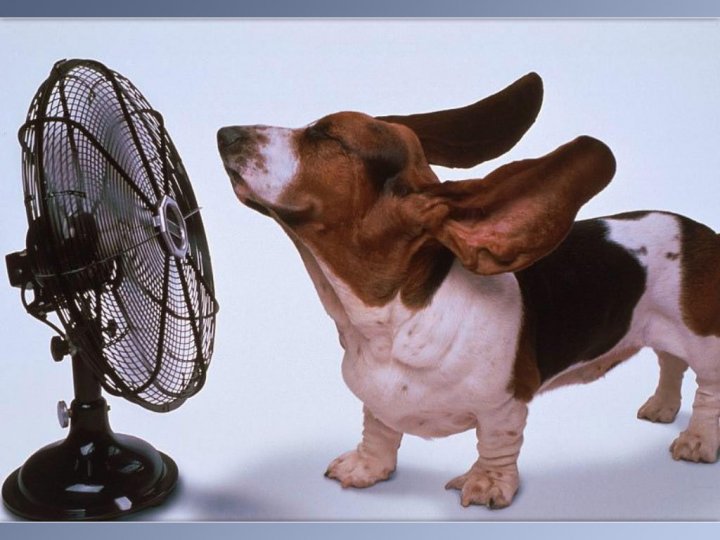 3. Cool your dog down by draping cool, wet towels over her neck, under her forelimbs (in her armpits) and between her hind legs (around her groin). These towels should be cool, not cold. Don't ice ice or icepacks–you need to bring her temperature down gradually. If you lower her temperature too quickly or it falls too low, it could be just as dangerous as overheating